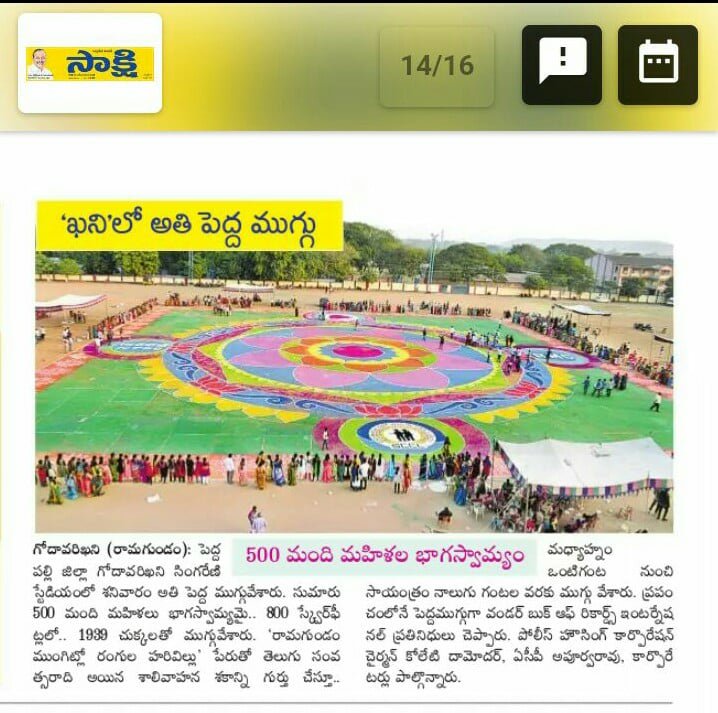 RAMAGUNDAM MUNGITLO RANGULA HARIVILLU
KANDULA SANDHYA RANI W/o K.Pochaiah
(born on 09-June -1984) from Ramagundam,
Telangana State, India. She had created
 a new record by following the Shalivahana
 Shekam of ancient year's 1939 and laid out
 a rangoli design with the 1939 dots, with the
help of 400 members within the duration
of 4 hours. Each side has 200 square
Feet and the total sides are of 800 feets.
 Venue: Jawaharlal Stadium, Godavarikhani,
Peddapalli district, Telangana State, India,
and the program is dated on 13-01-2018.